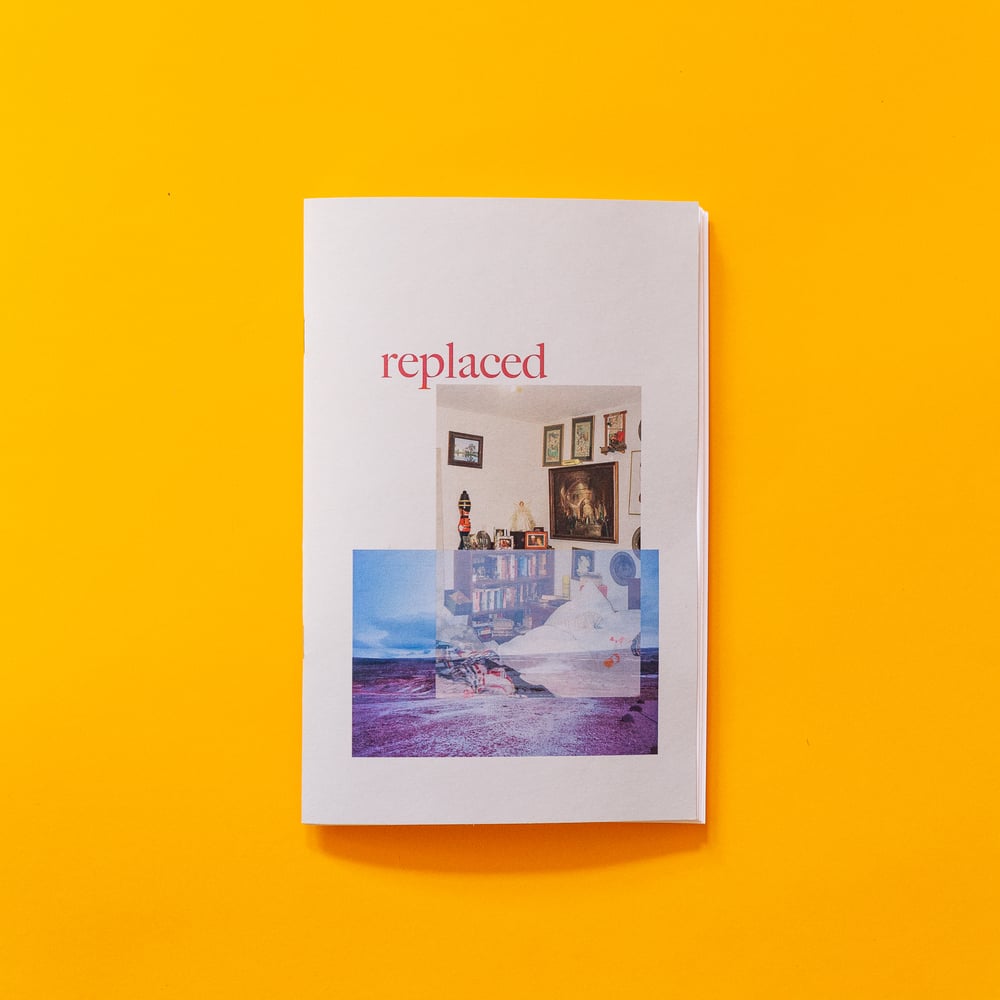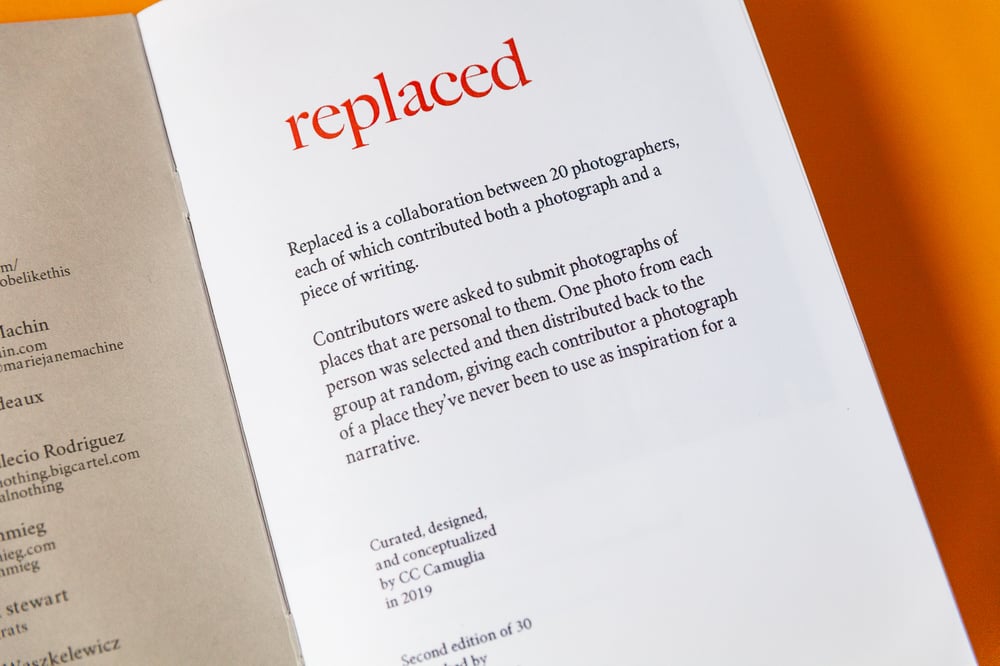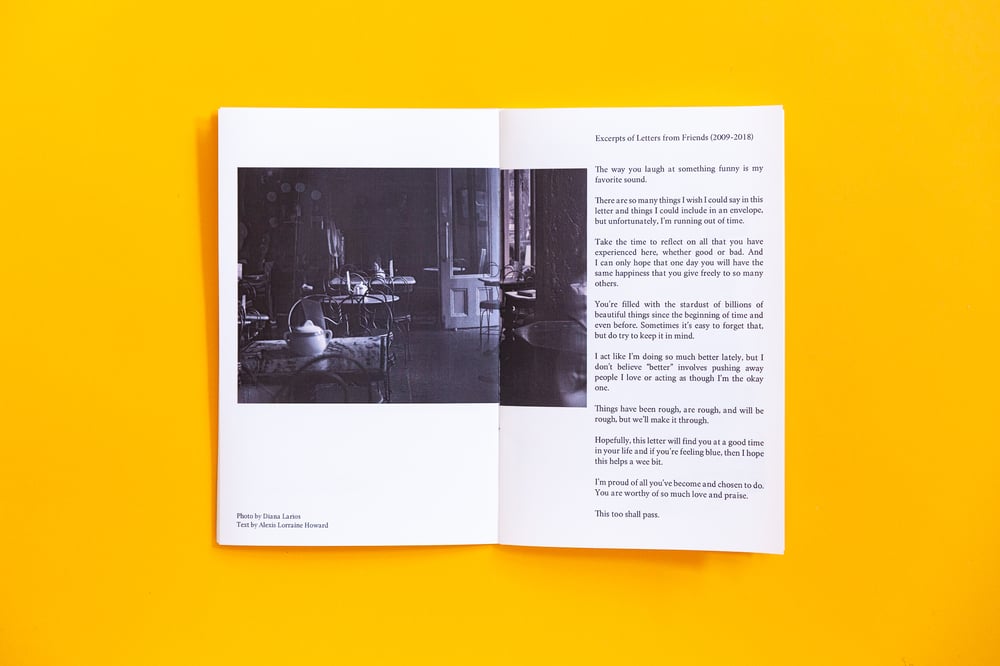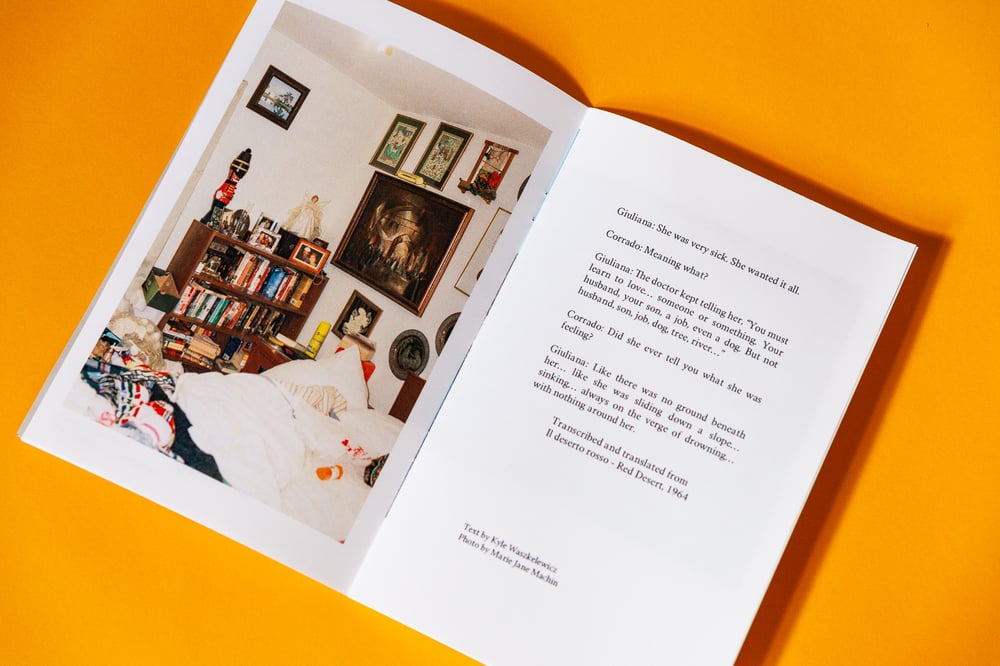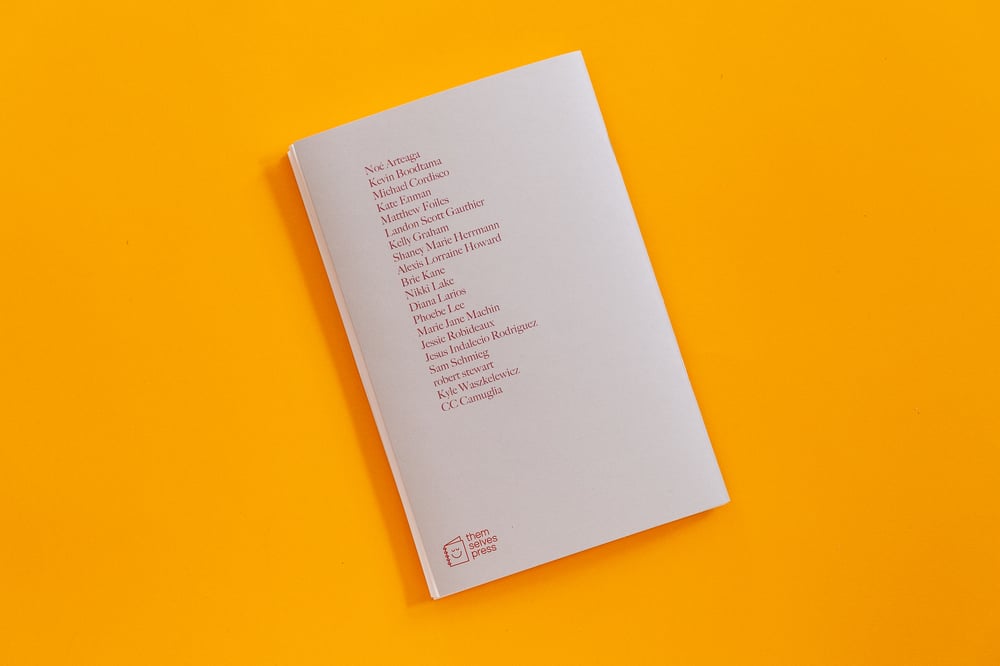 a collaboration between 20 photographers, each of whom contributed both a photograph and a piece of writing. contributors were asked to submit photographs of places that are personal to them. one photo from each person was selected and then distributed back to the group at random, giving each contributor a photograph of a place they've never been to use as inspiration for a narrative.
collaborators include: Nikki Lake, Noé Arteaga, Kevin Boodtama, Jesus Indalecio Rodriquez, Shaney Marie Herrmann, Brienna Kane, Sam Schmieg, robert stewart, Landon Gauthier, Diana Larios, Marie Jane Machin, Kate Enman, Mike Cordisco, Kyle Waszkelewicz, Phoebe Lee, Alexis Howard, Jessie Robideaux, Kelly Graham, Matthew Foiles and CC Camuglia
40 pages, 5.5 x 8.5, on 32lb matte paper.
see more photos: themselvespress.com/books
*!*!* Use discount code USEASTAMP for free shipping when purchasing ONE ITEM! This code removes the shipping fee from your order and ships with stamps- on me! There will be no tracking number. US/Canada orders only. *!*!*