pool paintings - nat raum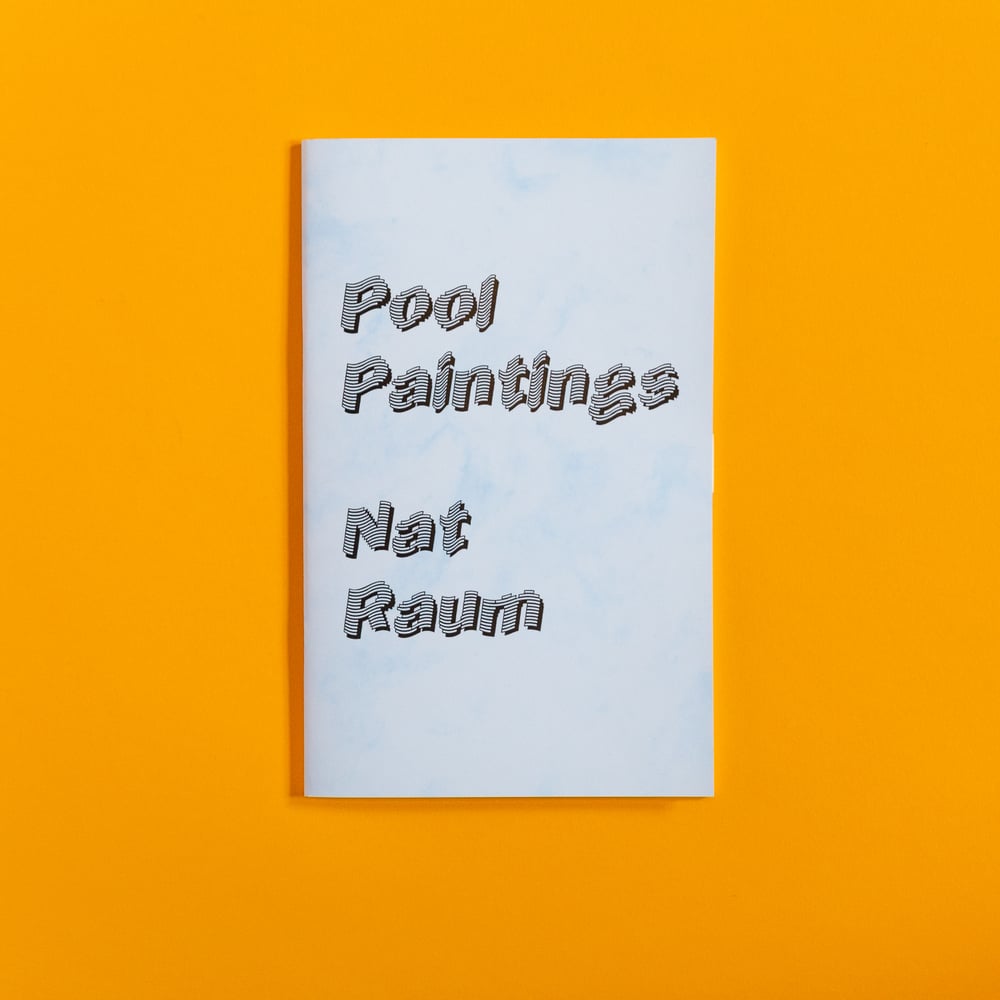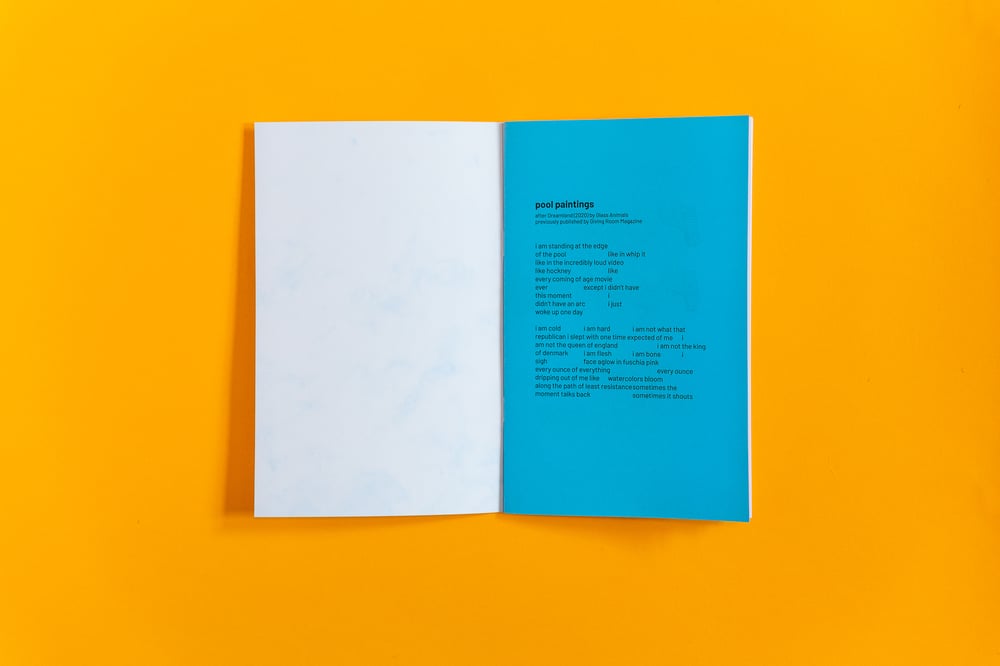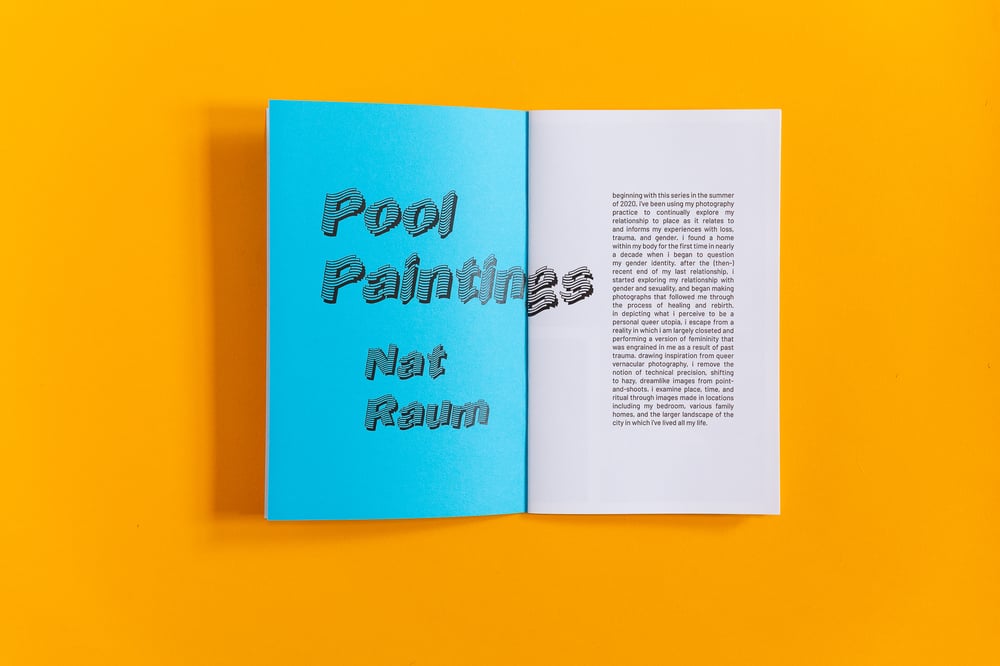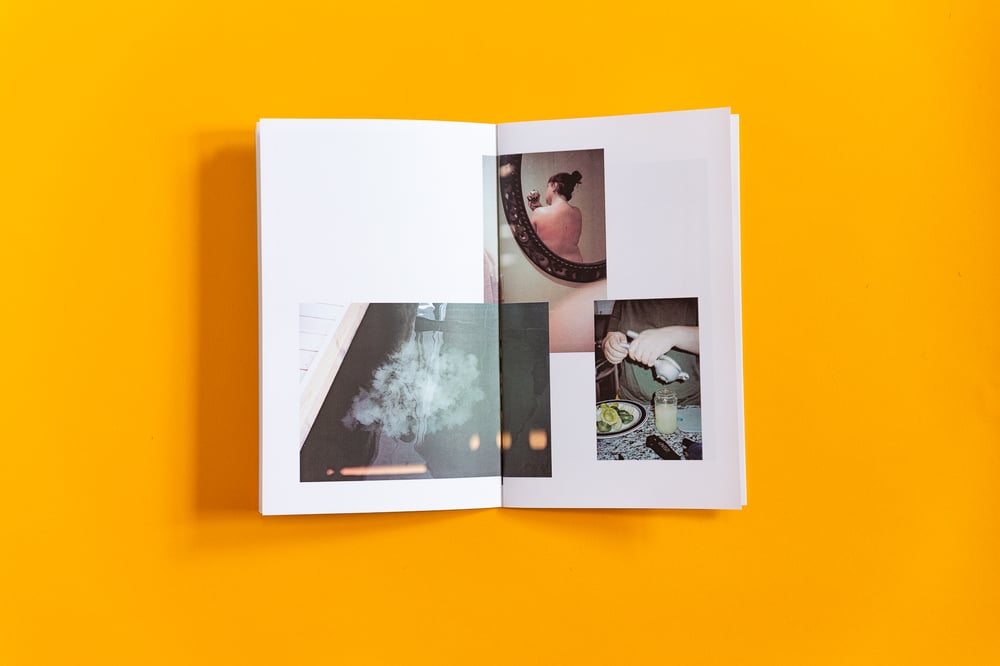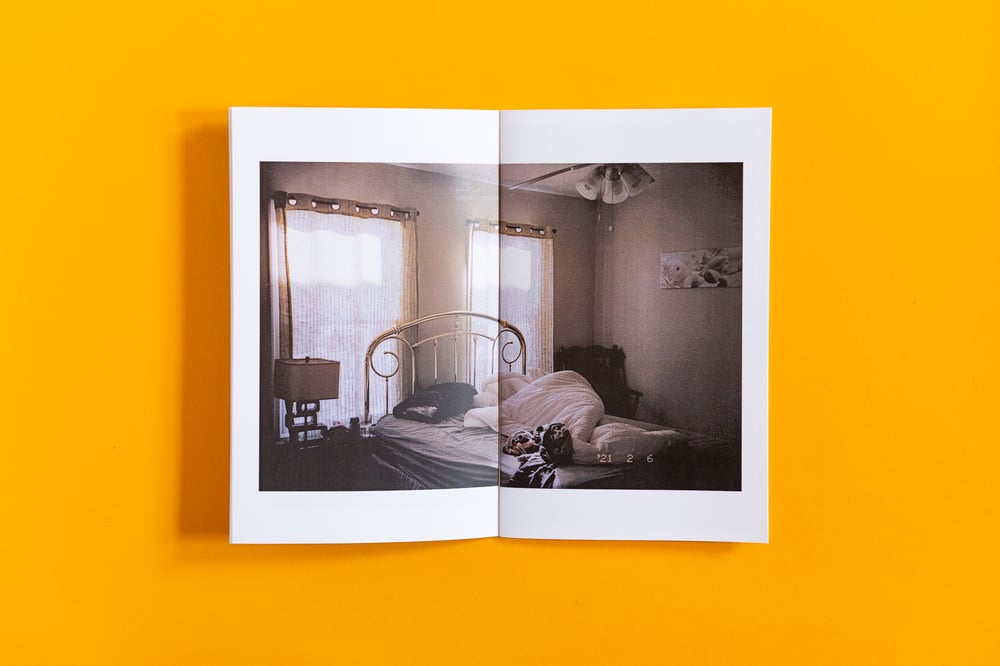 pool paintings is an exploration of loss, trauma, and gender through snapshot photography and an accompanying poem.
" in depicting what i perceive to be a personal queer utopia, i escape from a reality in which i am largely closeted and performing a version of femininity that was engrained in me as a result of past trauma. drawing inspiration from queer vernacular photography, i remove the notion of technical precision, shifting to hazy, dreamlike images from point-and-shoots. i examine place, time, and ritual through images made in locations including my bedroom, various family homes, and the larger landscape of the city in which i've lived all my life." - nat raum
nat raum (b. 1996) is a disabled artist, writer, and genderless disaster from Baltimore, MD. They're a current MFA candidate at the University of Baltimore and also hold a BFA in photography and book arts from the Maryland Institute College of Art. nat is also the editor-in-chief of fifth wheel press and the author of the abyss is staring back, you stupid slut, and specter dust, among others. Past publishers of their writing and artwork include Delicate Friend, perhappened, Blue River Review, Corporeal Lit, and trampset. Find them online: natraum.com/links.
44 pages, 5 x 8. saddle-stitched. first edition of 50.
*!*!* Use discount code USEASTAMP for free shipping when purchasing ONE ITEM! This code removes the shipping fee from your order and ships with stamps- on me! There will be no tracking number. US/Canada orders only. *!*!*