ordinary fruit - korey marshall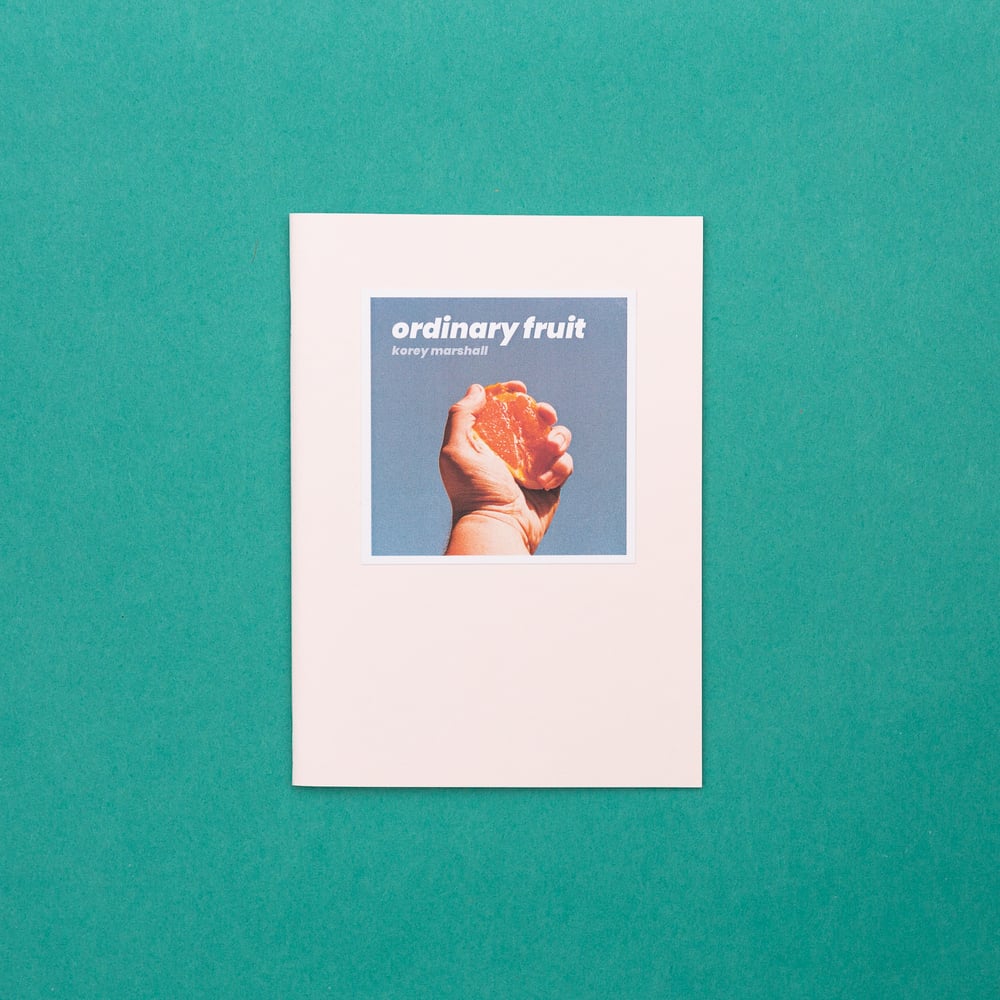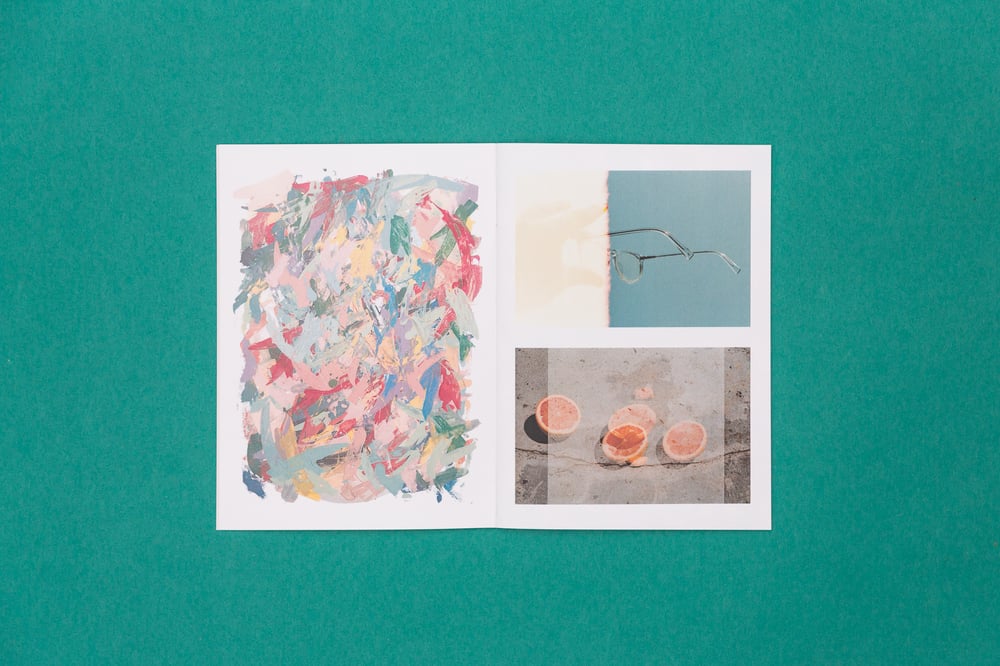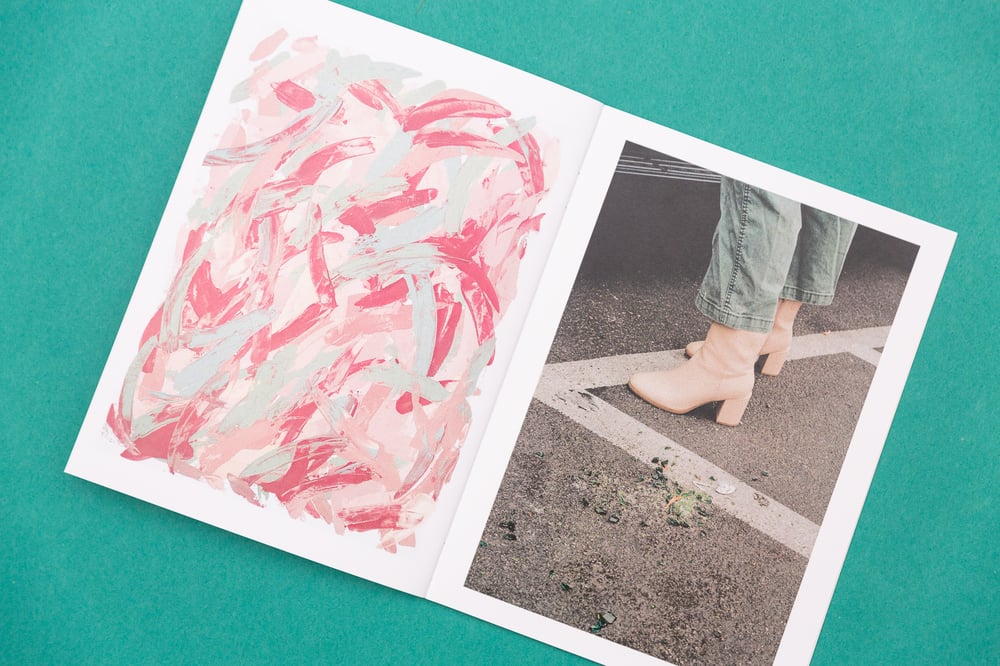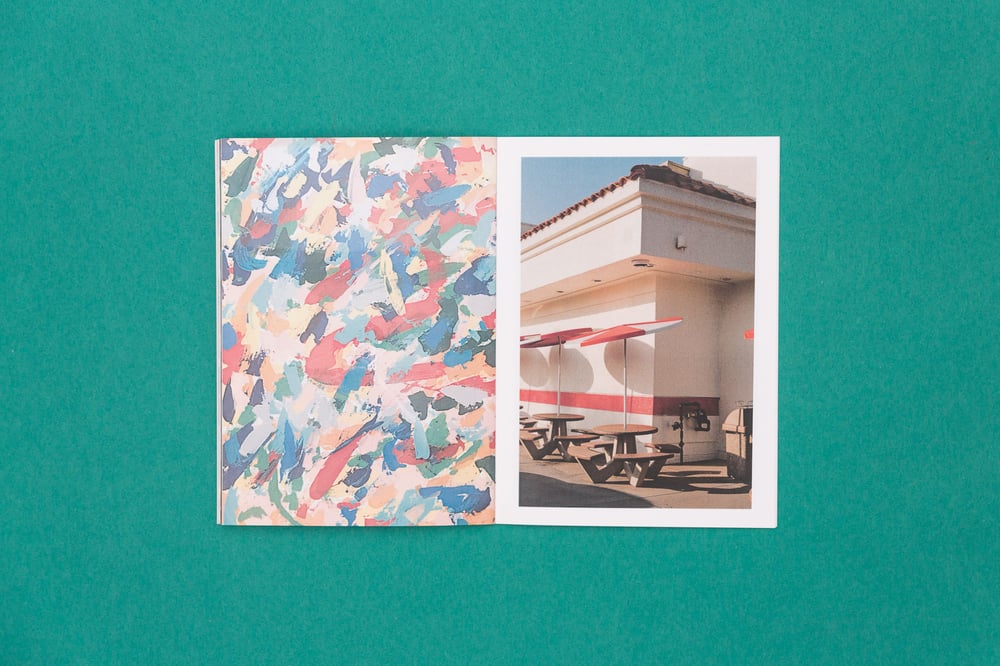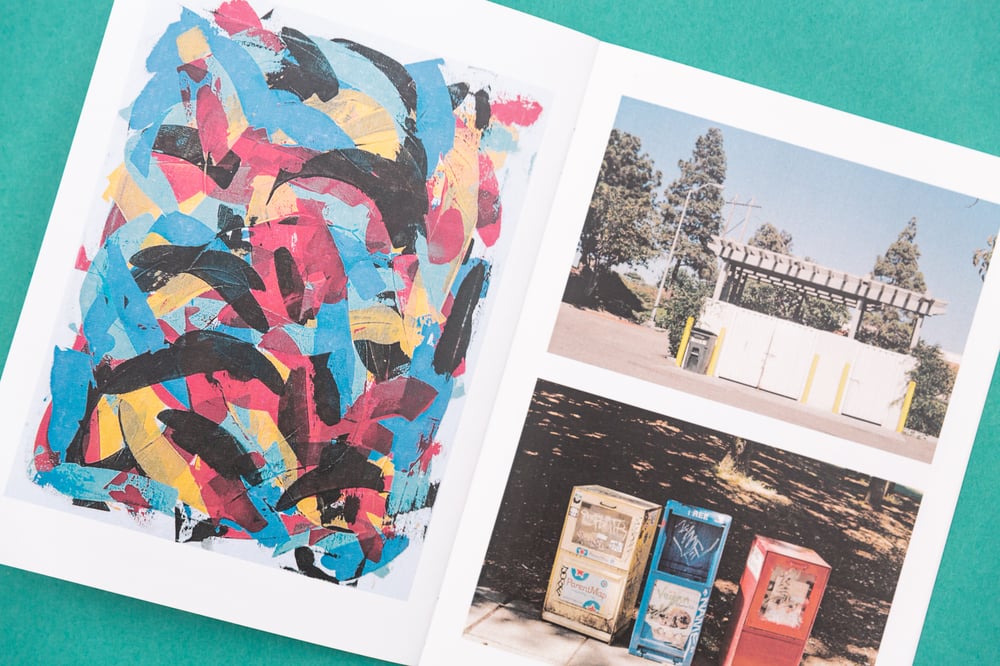 ordinary fruit is a book of korey marshall's observations and brush strokes arranged by palette. this book pairs hyper-colorful abstract paintings with photographs of charming scenes in korey's life revealing a delightful connection between the imagined and the everyday.
korey marshall is a multidisciplinary artist based in vista, california, where his parents - jan and steve - raised him to be creative. his art focuses on the scenes and simple things he's grown up around. see his Instagram (@koreymarsh_) for more of his work including film photography, cyanotypes, paintings, and mixed media pieces.
28 pages, 5 x 7. saddle-stitched. 32lb matte paper. first edition of 60.
*!*!* Use discount code USEASTAMP for free shipping when purchasing ONE ITEM! This code removes the shipping fee from your order and ships with stamps- on me! There will be no tracking number. US/Canada orders only. *!*!*