fever dream - jordan brown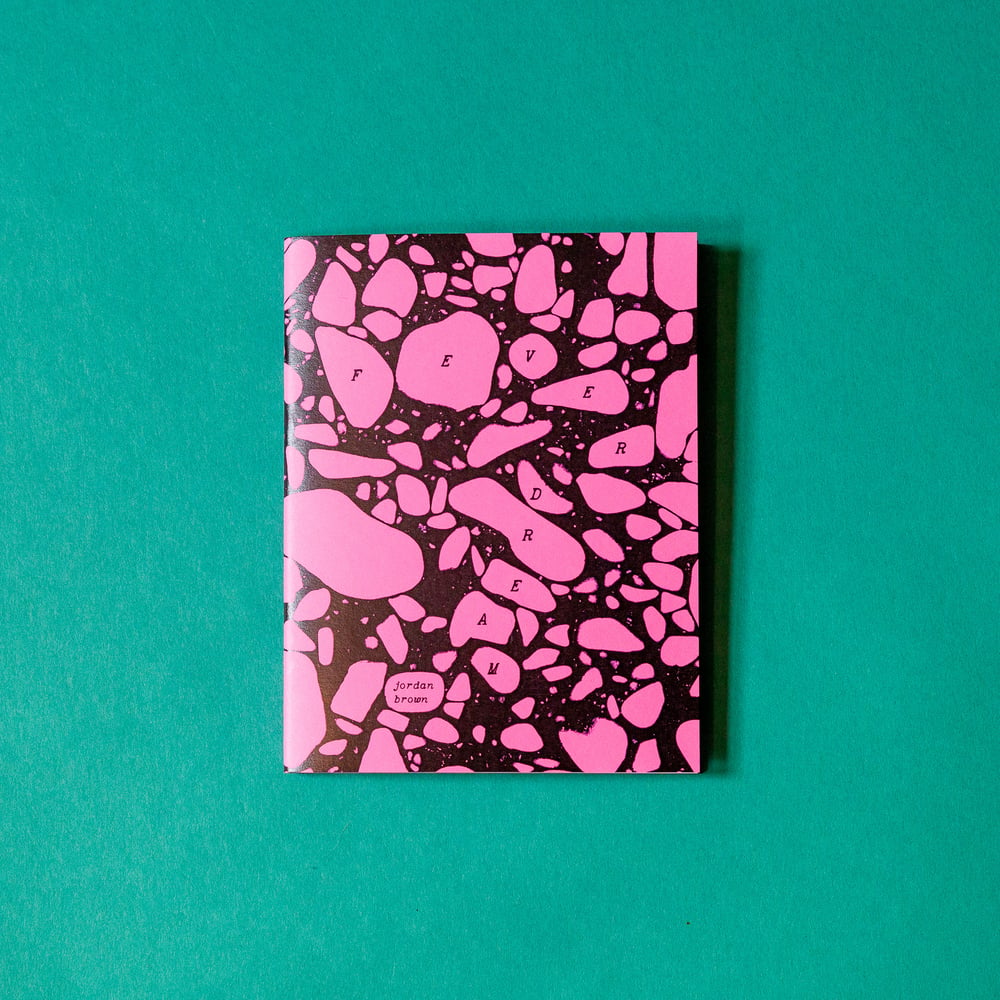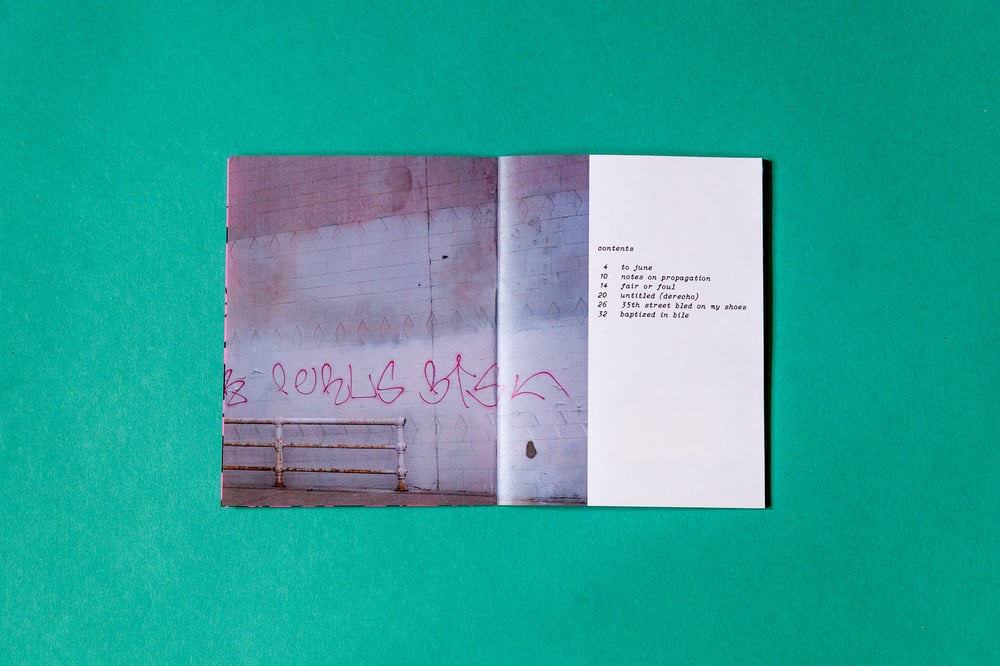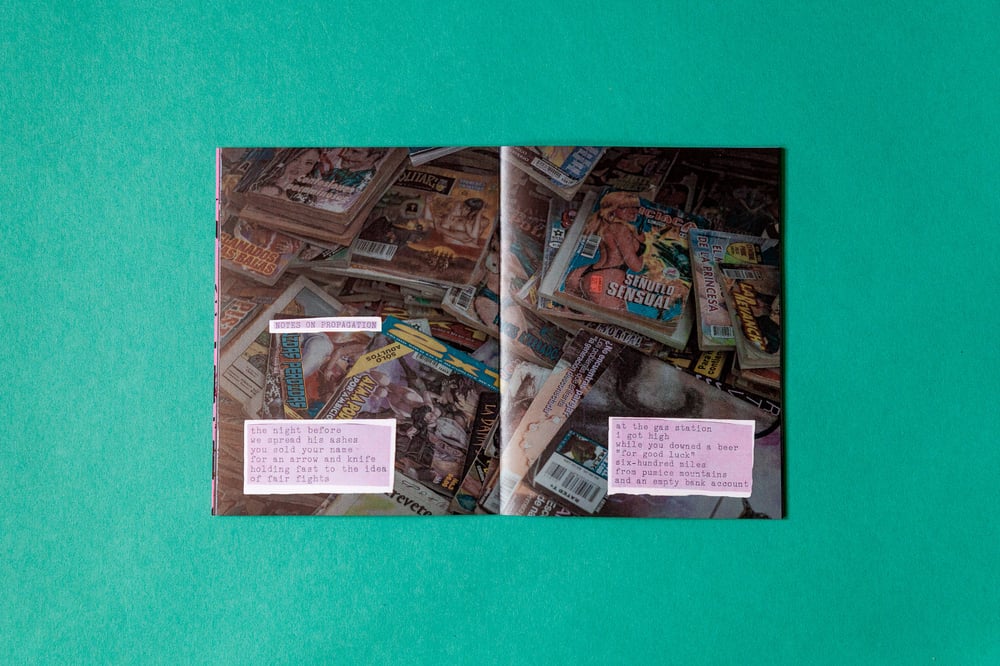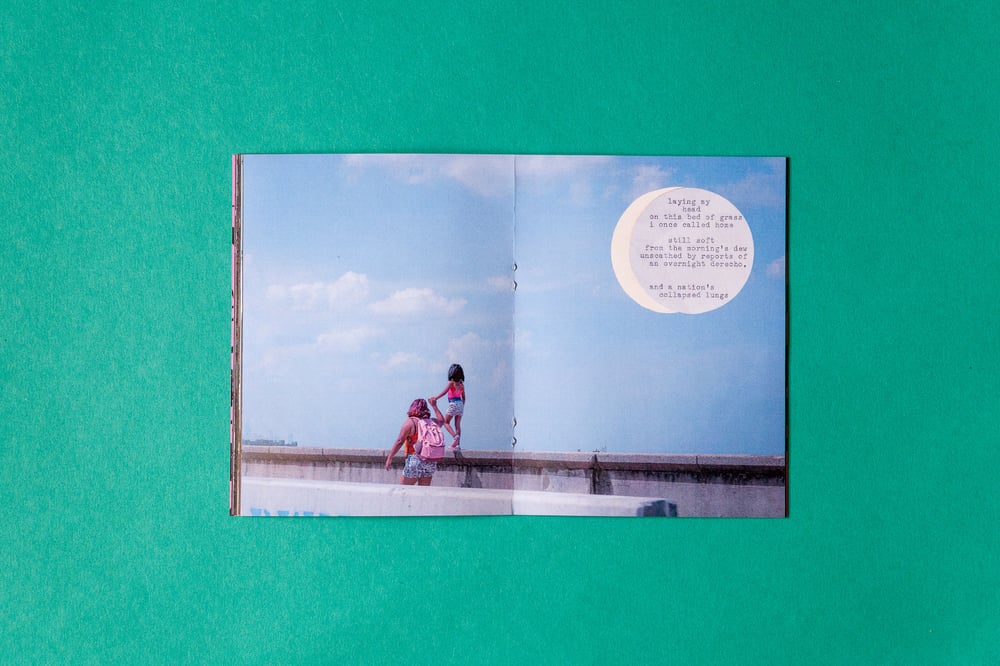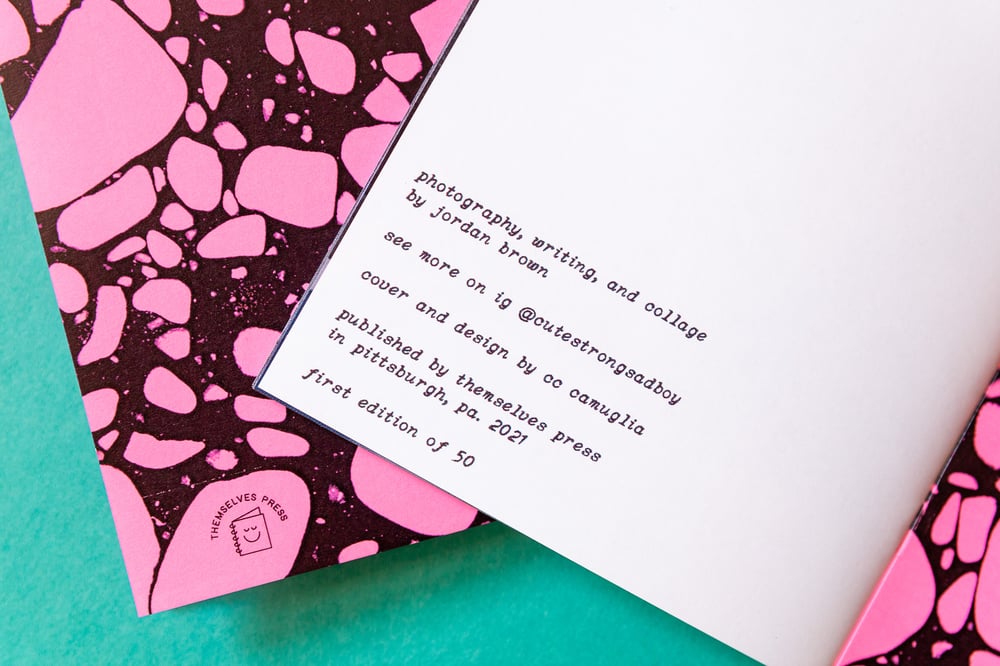 fever dream is a collection of original visual poetry by jordan brown centered around uprising, reflection, sensory overload, and new neighbors.
jordan brown is an artist based in chicago, il by way of buffalo, ny. his unable roots and a curious eye guide his mixed-media poetic reflections. fever dream is a petrie dish of emotions centered around uprising, potted plants, liberation, strangers, and deserts.
instagram.com/cutestrongsadboy
48 5" x 6.5" pages. saddle-stitched. 24lb matte paper. third edition of 20
*!*!* Use discount code USEASTAMP for free shipping when purchasing ONE ITEM! This code removes the shipping fee from your order and ships with stamps- on me! There will be no tracking number. US/Canada orders only. *!*!*