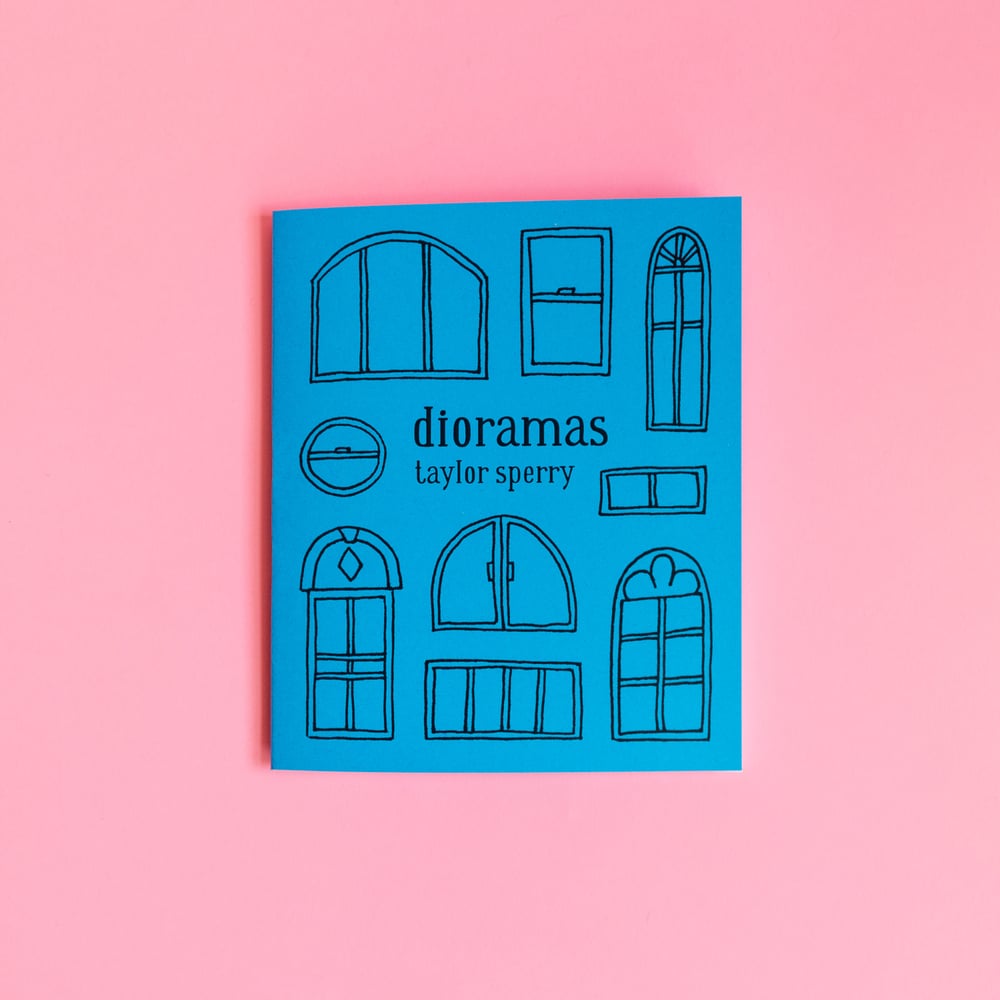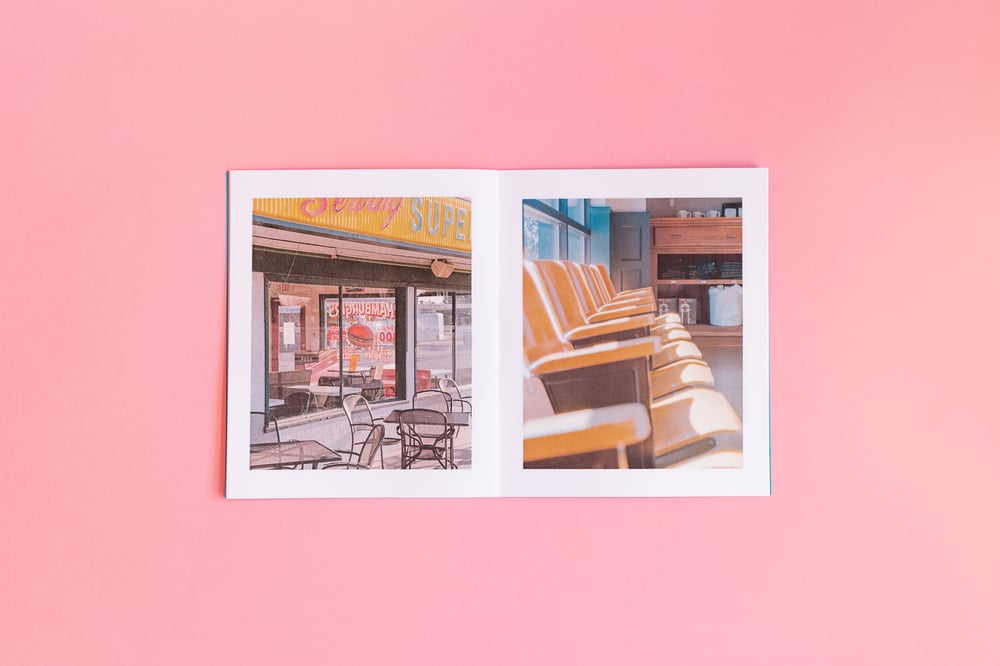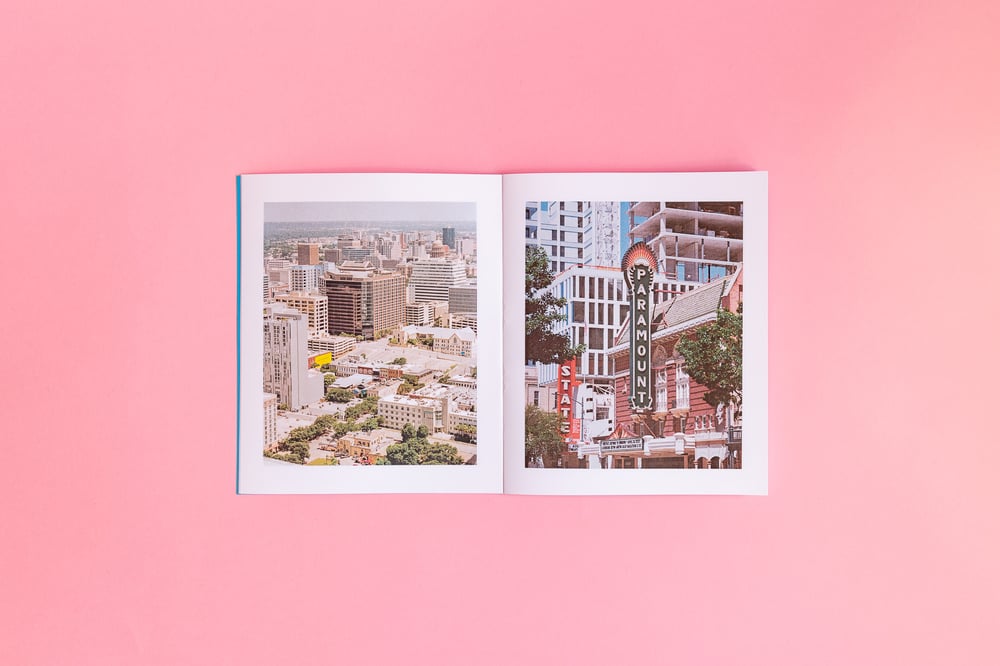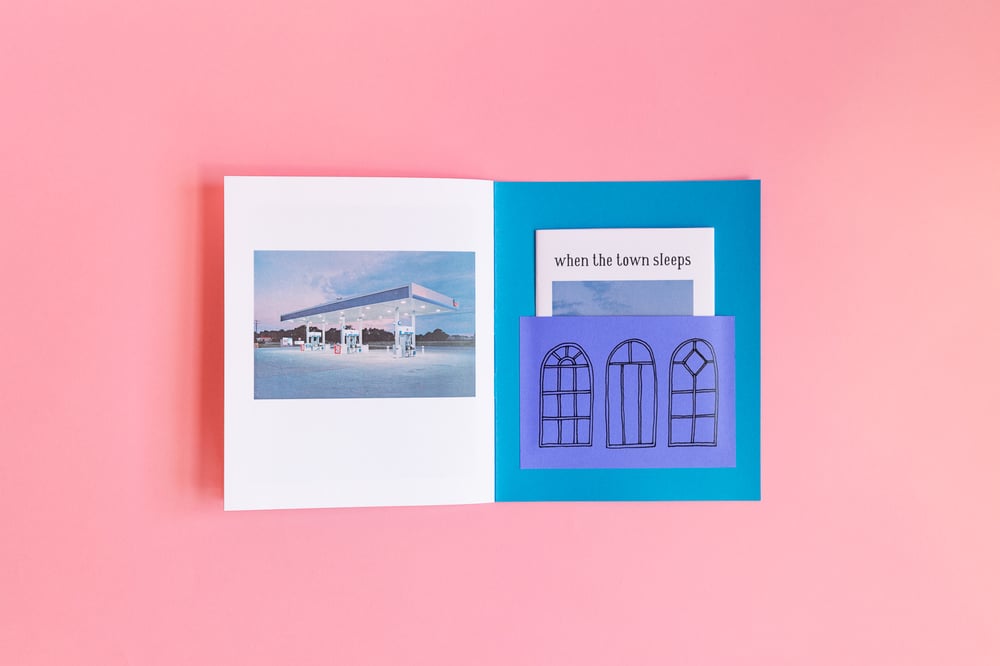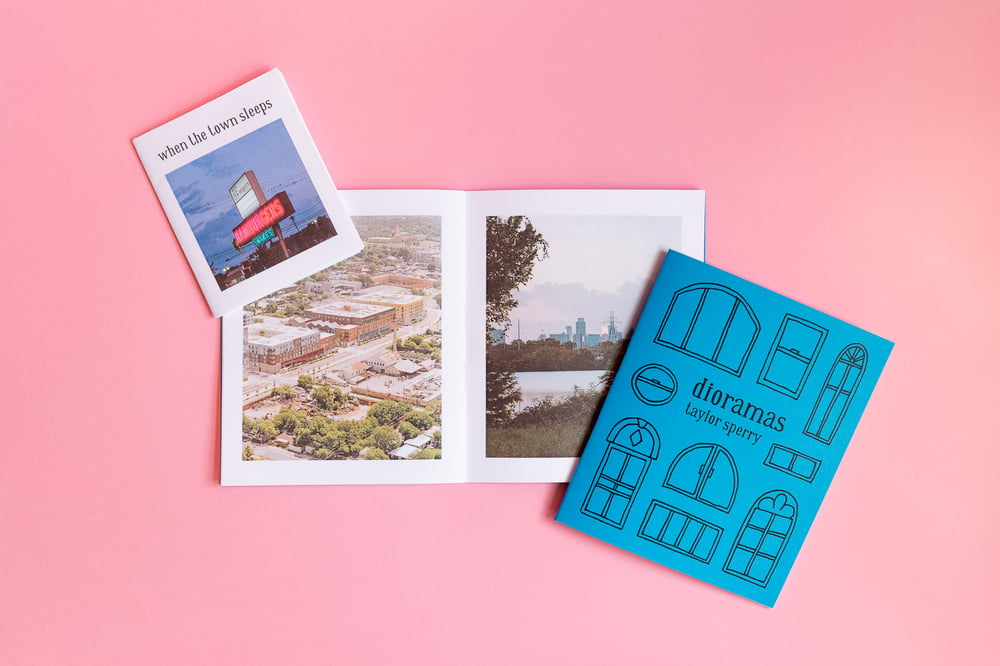 dioramas is a book of windows into the world of taylor sperry by way of film photography. with every turn of the page, the viewer gets to peer into a new environment so full of depth and detail that it seems meticulously hand-crafted, like a diorama! this zine comes with a second mini zine called "when the town sleeps" showing 6 equally inviting cityscapes at night.
taylor sperry is a transfemme film photographer based in austin, texas. see more of her work on instagram: @taylor.sperry.photo
24 pages, 5 x 6. saddle-stitched. 32lb matte paper. mini zine is 8 pages on 24lb matte paper. first edition of 60.
2nd edition of 20 has purple cover
*!*!* Use discount code USEASTAMP for free shipping when purchasing ONE ITEM! This code removes the shipping fee from your order and ships with stamps- on me! There will be no tracking number. US/Canada orders only. *!*!*